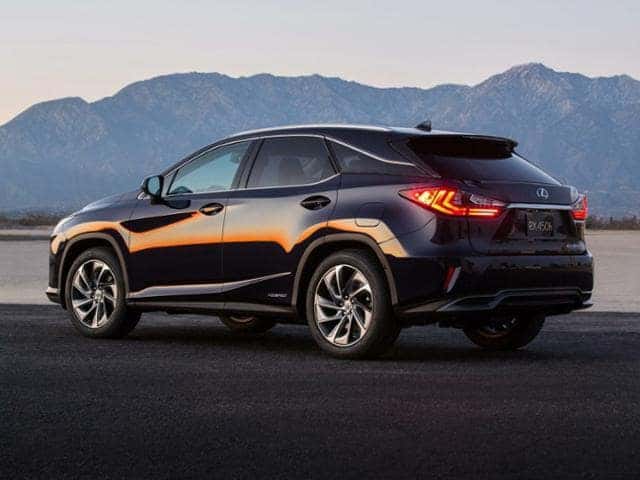 Alaska Hybrid Car Dealerships
Let's start here: What is a hybrid car? A hybrid is something made by combining two different elements. So, hybrid cars are a combination of a gasoline fuel engine with an electric motor (or motors) of the future. Step into the future today with a new hybrid car from Kendall Auto Alaska. With a large selection of new hybrid cars and SUVs, the Kendall family of car dealerships offers a large selection of hybrid cars and SUVs in Alaska. We also include electric and plug-in hybrid models.
If you're not completely sold on new hybrid, here are a few things to consider. Fuel emissions are reduced, while gas mileage is increased. You'll save a bundle on fuel costs by driving a new hybrid car in Alaska. Depending on the hybrid model you buy, there's also a chance you'll qualify for tax credits by buying a new hybrid car or SUV and reducing your carbon footprint, so be sure to ask a member of our friendly sales team at your nearby Kendall Auto Alaska car dealership.
Visit your nearest Kendall Auto Alaska location today in Anchorage, Soldotna, Fairbanks, Wasilla, or Kenai to learn more about our new hybrid and electric car options. The financial experts in our Kendall Finance Center can also help you find the right finance option to fit your budget and lifestyle. You can save time before you come in by filling out our online finance application. We'll let you know if you're pre-approved for financing. Be sure to fill out our trade-in form to get a free car appraisal and find out the true trade-in value of your current vehicle.
Contact us by phone or online today to learn more about available hybrid models in your area.
New Hybrid SUVs for Sale in Alaska
You don't have to sacrifice passenger seating or cargo space by going with a hybrid SUV. Kendall Auto Alaska offers a large selection of new hybrid SUVs for sale in Alaska. You'll find our available Lexus RXh and Toyota RAV4 Hybrid models as excellent and comparable versions of their originals.
Our Lexus RX Hybrid is available in three luxury models that include the Lexus RX 450h, RX 450h F Sport, and RX 450hL. With an efficient engine combined with electric motors that offer high performance, the Lexus RXh offers all-wheel drive via a rear electric motor that delivers instantaneous torque to the rear wheels automatically.
You'll find a Toyota RAV4 Hybrid that fits your driving style and needs with a variety of options, including the Toyota RAV4 LE Hybrid, RAV4 XLE Hybrid, RAV4 XSE Hybrid, and RAV4 Limited Hybrid. Combine the mpg of a hybrid with the power and performance of a Toyota RAV4. The 2.5L Toyota Hybrid System II offers 219 combined net horsepower for acceleration that will get you moving all the way to highway speeds.
Visit your local Kendall dealership to shop our available inventory of new hybrid cars and SUVs. You'll find a variety of hybrid cars that includes electric and plug-in hybrid cars from automakers that include Audi, Ram, Ford, and Honda. Come by today and say hi to a hybrid.